Total Health Beyond the Mouth
Your dental health has a huge impact on your entire body. We can only be effective when we examine all of the factors that contribute to your overall well-being. Our holistic approach to dentistry offers balanced solutions that can address both your dental health and general health problems.
Diet, lifestyle, and stress are factors that can contribute to your health. Each of us is unique, and our approach to dentistry takes that into account. Our experienced staff works hard to create a comfortable environment for each patient. In fact, Dr. Gilmore has been recognized by DrOogle.com as the top dentist in Colorado because of the experience, knowledge and approach we bring to our practice.
Patient comfort begins by making certain you informed and at ease in our office. Plus, treatments go easier and quicker when you feel welcome and calm. We share all of our treatment options with you and we are happy to answer all of your questions regarding the materials we use. Please let us know if there is anything that can be done to enhance your visit with us.
"Your mouth is a window into the health of your entire body." We fully recognize the importance of this relationship and with the Total Health Beyond the Mouth Checklist emphasis this to our patients.
The Total Health Beyond the Mouth system also informs and educates patients on the oral-systemic connection and how and why they can improve their overall health by improving the oral health.
Protandim
Combat Oxidative Stress

Protandim is a daily tablet that boosts production of free-radical fighting enzymes and reduces cellular inflammation. Protandim hyper-activates natural regulatory genes which combat the affects of stress, free-radicals and other oxidants to keep you body functioning at optimum levels.
Protandim's patented, science-based formula is research backed, clinically proven to reduce oxidative stress by an average of 40%*.
*based on information taken from www.protandim.com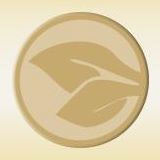 Tooth and Gums Tonic
by The Dental Herb Company
Tooth and Gums Tonic is a "professional strength alcohol-free mouth rinse." Its formula employs natural herb and oil extracts which penetrate the mucous membrane for maximum effectiveness and longer lasting results.
Complementary Relaxation Menu